Are You Suffering with Menopausal Skin?
A combination of the winter weather and central heating may have taken its toll on the condition of the largest organ in your body (i.e. your skin). If you're a woman of a certain age, fluctuating hormones during peri-menopause and menopause can also affect your skin, causing dryness, lack of radiance or dullness, as well as breakouts and blemishes.
The reduction in oestrogen reduces production in collagen and elastin levels which can make the skin thinner and more prone to sagging. Incorporating clinically proven ingredients into your daily skincare routine, can deliver hydration and antioxidant protection, improving the skin barrier and skin cell turnover and treating hormonal breakouts. Hydration is one of the most important factors you need to manage when going through the various stages of menopause. Drinking water is a big help for the organs in your body hydrating from the inside, and using products containing Hyaluronic acid are recommended as this has the impressive capacity to absorb and attract 1800 times its weight in water. This powerful humectant will make sure the skin stays moisturised, hydrated and feeling very comfortable.
Deciding which products are right for you and what skincare regime fits your lifestyle can be a tricky process. There are so many products on the market to choose from, so we've outlined some of our favourites here.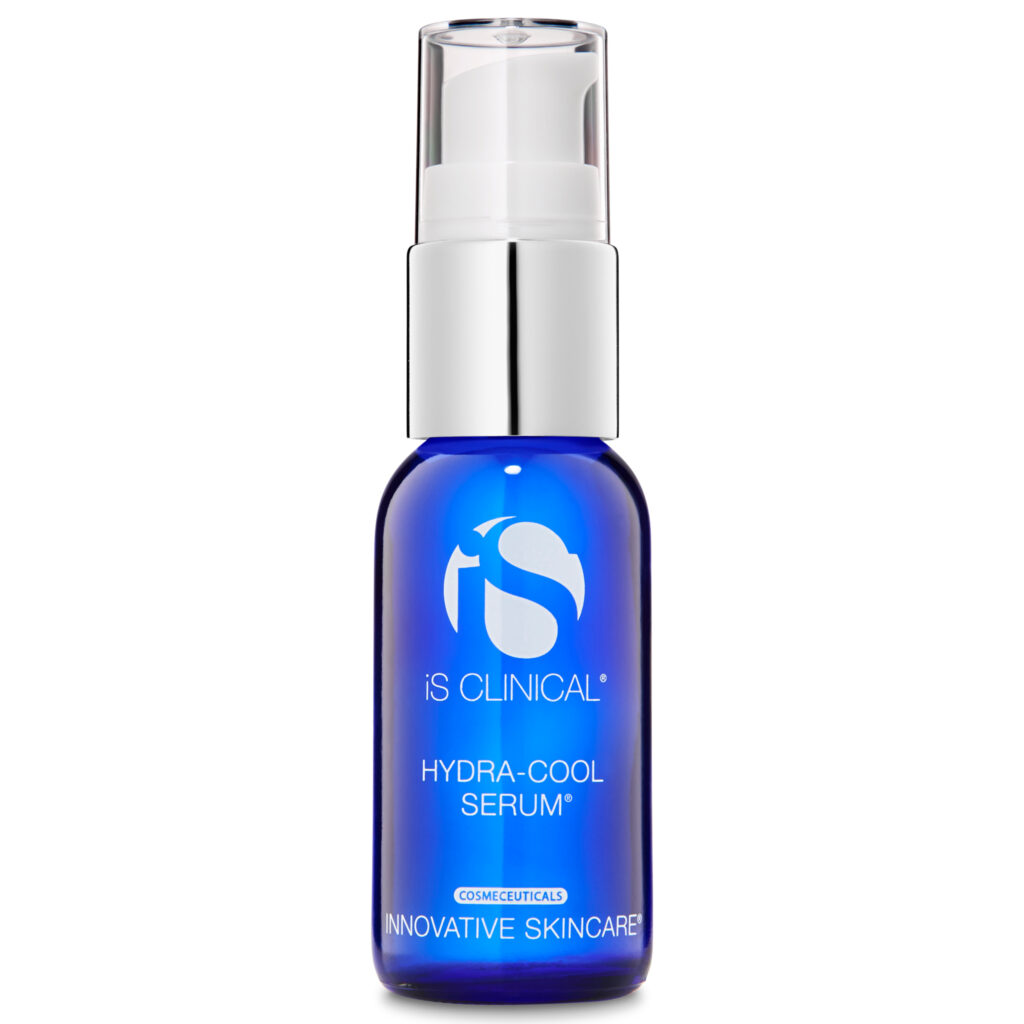 I S C L I N I C A L H Y D R A-C O O L SERUM
This is a lightweight gel serum that contains the purest form of low molecular HA, allowing it to be absorbed deeper within the skin, ensuring a deep and lasting hydration, calming and cooling irritated skin, reducing mild acne symptoms. In addition, the formulation enables penetration of superior antioxidants, essential botanicals and bionutrients to rejuvenate and hydrate the skin.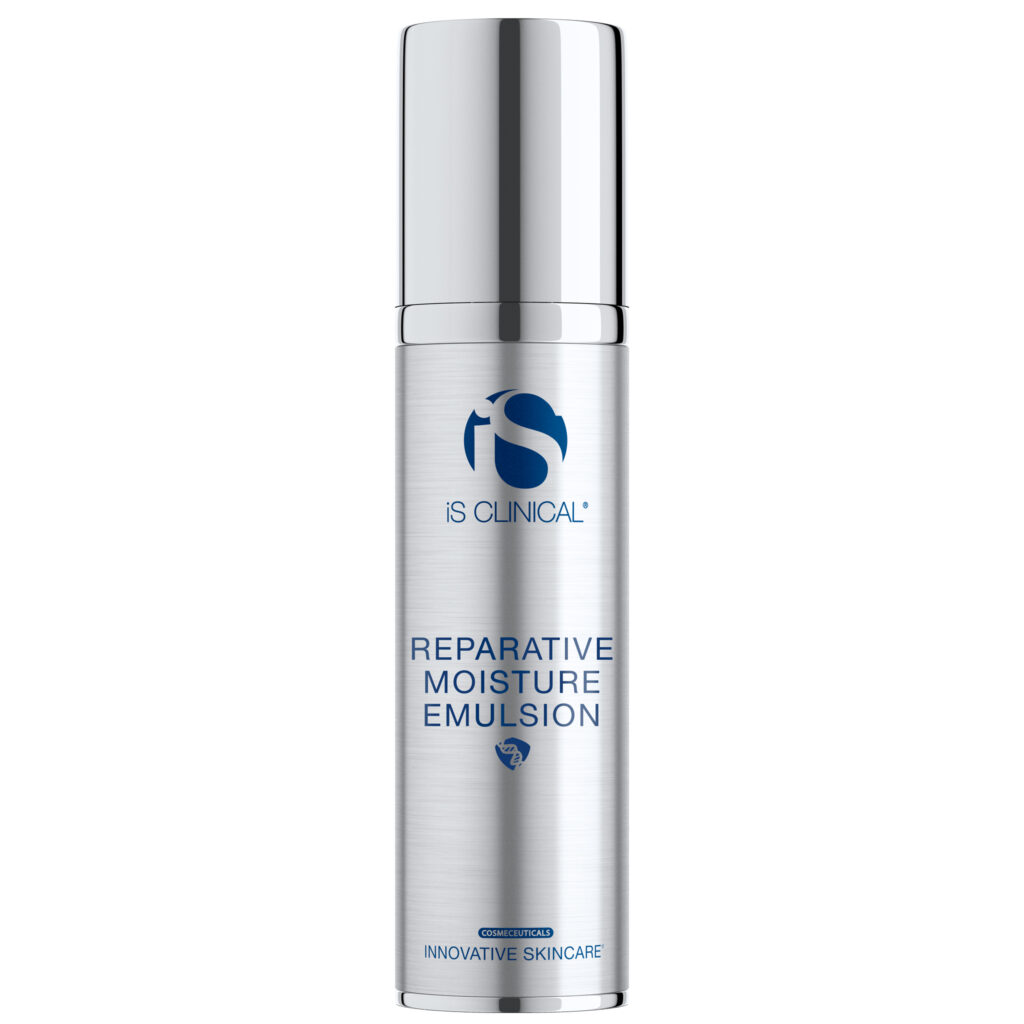 IS CLINICAL REPARATIVE MOISTURE EMULSION
A hydrating, reparative and replenishing moisturising treatment that contains clinically proven extremozyme technology that helps to correct DNA damage, and prevents further damage. It is exceptionally beneficial for skin that may have been dry for a long time leaving the barrier functioning compromised, and works effectively to address rosacea, hyperpigmentation and ageing skin. The iS Clinical Reparative moisture emulsion is suitable for all skin types, can be used morning and or evening and is excellent to be used before the application of foundation as a primer for a beautiful dewy finish.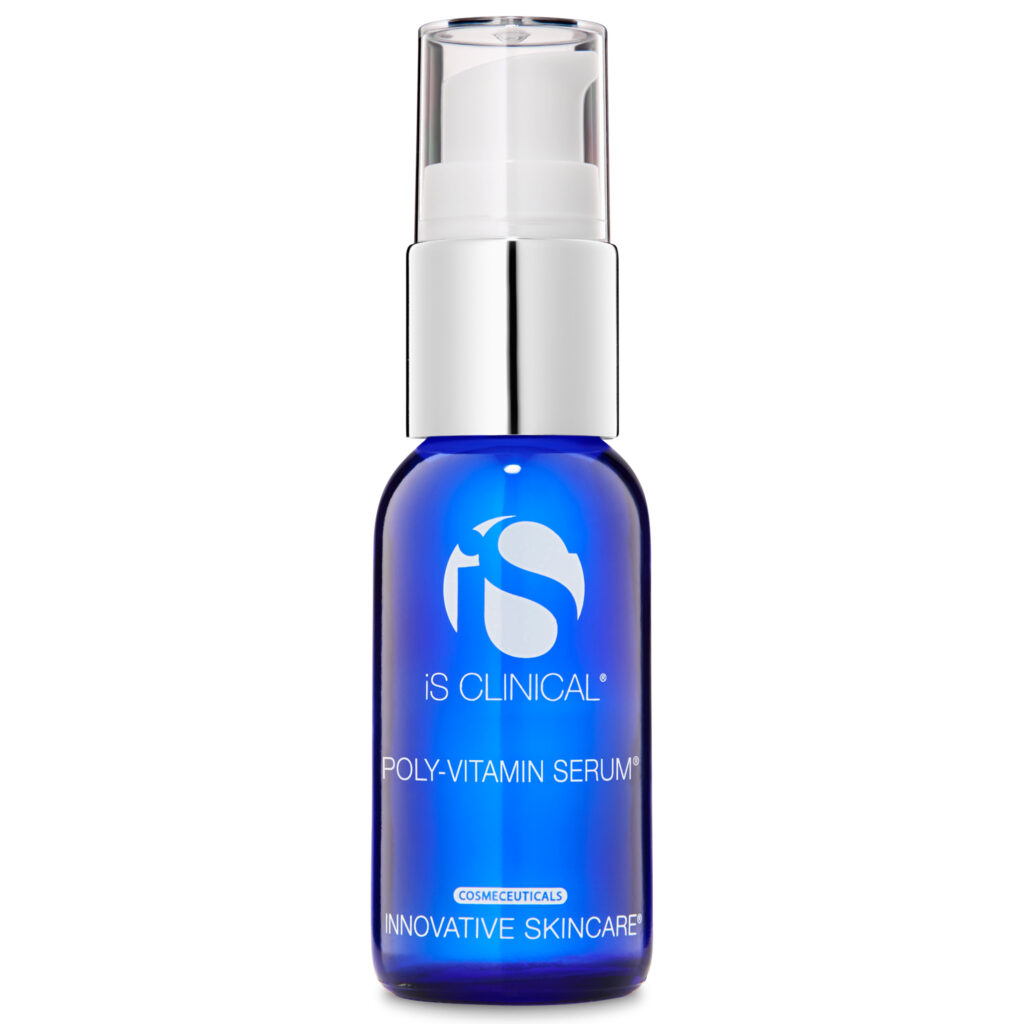 I S C L I N I C A L P O LY V I TA M I N SERUM
With ageing the cellular turn-over starts to slow down and this can create a build-up of dead skin cells that can eventually cause the skin to become dull, experience a loss of youthful radiance. IS Clinical Poly Vitamin serum has a unique combination of resurfacing, anti-ageing & hydration ingredients to promote cellular regeneration and revitalise skin that is compromised and in a need of a boost. Containing 40% hyaluronic acid, the actives in this formulation work synergistically to address all the key concerns experienced during this time of transformation.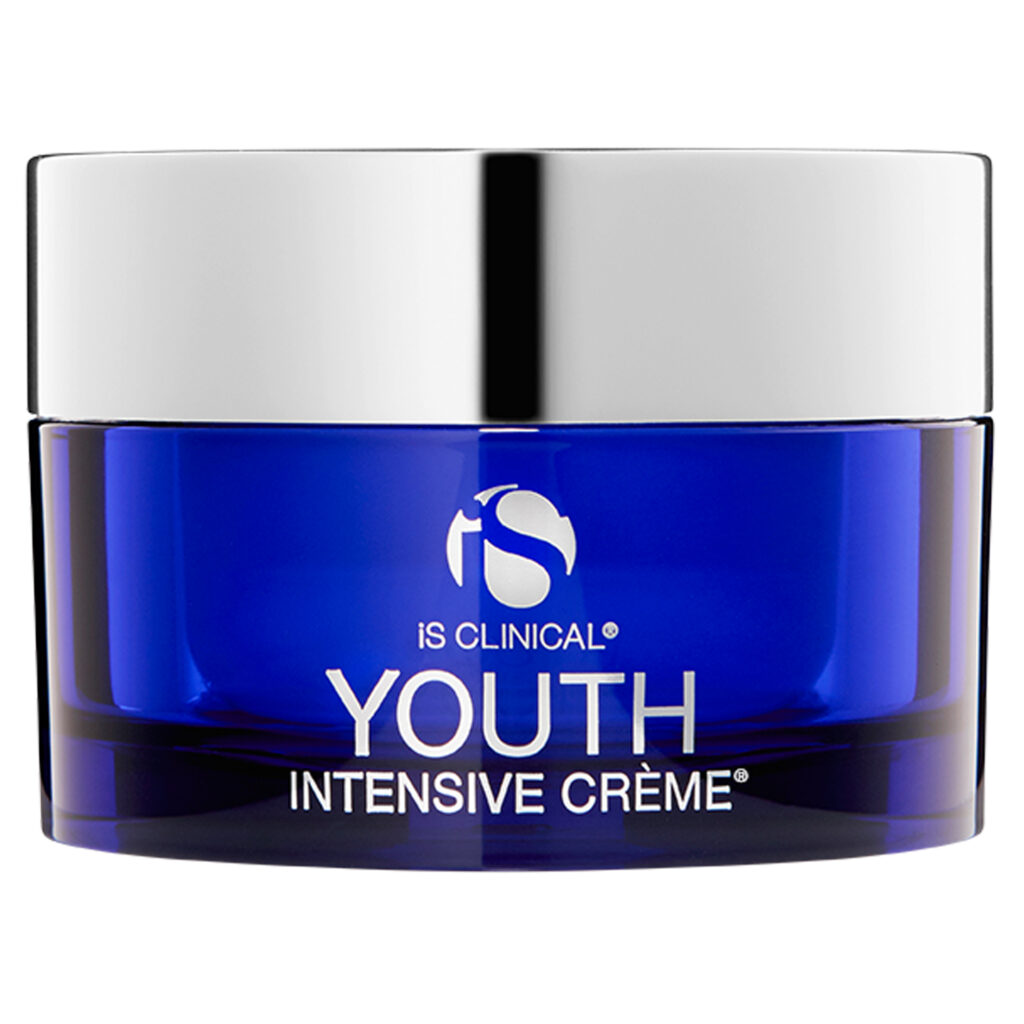 I S C L I N I C A L Y O U T H INTENSIVE CRÉME
The Youth Intensive Crème is a 3 in one treatment that offers multiple benefits and ongoing skin maintenance from a single formulation. It provides 24 hour hydration, is a powerful antioxidant and is exceptionally calming to the skin. Youth Intensive Crème provides instant results, helping to smooth out fine lines and assist in rebuilding cellular integrity thus helping to firm the skin. It gently exfoliates for increased vitality, delivers essential nutrients for optimal skin health, stimulates the production of collagen, improves elasticity and strengthens dermal structure. When combined with water in the epidermis, the microspheres act like a tiny sponge and expand filling in wrinkles.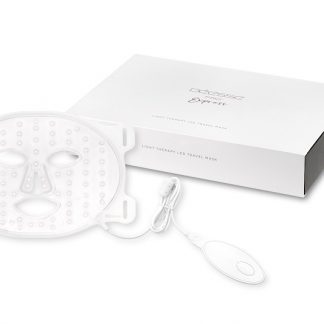 D É E S S E P R O E X P R E S S
The Dèesse Pro Express uses two clinically proven wavelengths of light 633nm (red) and 830nm (near infra-red) to stimulate collagen and elastin production and improve circulation and tissue oxygenation which leaves skin looking rejuvenated, plumper and over time helps reduce the appearance of fine lines and wrinkles. As the Dèesse Pro Express delivers light directly to the skin at a cellular level it is able to stimulate responses within the dermis to aid in these positive changes. Studies show older skin dramatically loses its ability to produce Hyaluronic acid thus resulting in skin with a loss of volume and formation of wrinkles and folds. Ingested Hyaluronic acid helps to restore the skin's volume and promote a smooth, plump, natural appearance to the skin, thus filling wrinkles from the inside.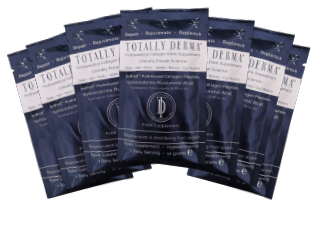 TOTALLY DERMA®
Totally Derma® Skin Drink is an ingested product that circulates in the blood stream supplying ingredients to all the skin in your body – not just the face. This is particularly beneficial as it is proven to stimulate and replace other collagens in the body such as cartilage in joints. It is also beneficial for hair, nails, bone density and general dryness of mucous membranes and is particularly beneficial for menopausal women. Synergistic co-factors including Vitamin C, grape seed extract, green tea extract and alpha lipoic acid are also added to enhance and promote stages of collagen synthesis, maintenance, promotion and repair.
To find out more about the best skincare regime and treatments for you, book a free, no obligation consultation with Jemma.